Understanding Congestive Heart Failure in Dogs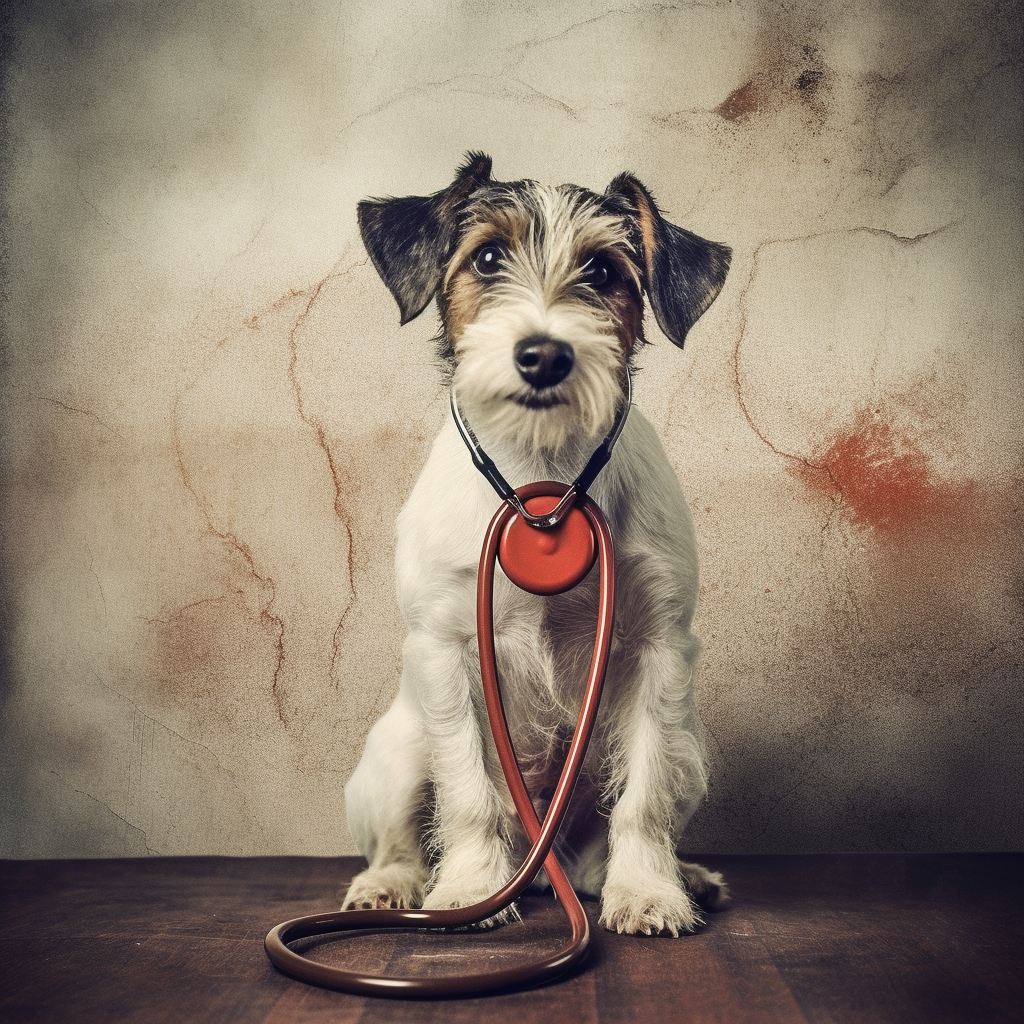 Congestive heart failure (CHF) in dogs is a serious medical condition characterized by the heart's inability to pump blood effectively to the rest of the body. As a result, fluid accumulates in various tissues, leading to a range of health complications. By comprehending this condition and adopting preventive measures, we can support our canine companions in leading longer, healthier lives.
Understanding Congestive Heart Failure
CHF in dogs is different than heart disease, it stems from several potential heart conditions, such as dilated cardiomyopathy, where the heart enlarges, or valvular disease, indicating defective heart valves. When the heart can't pump efficiently, fluid starts to back up, manifesting symptoms like coughing, labored breathing, fatigue, and swelling in certain areas of the body.
CHF can also be referred to as: 
Cardiac failure
Heart failure
Left-sided heart failure (if it's specific to the left side)
Right-sided heart failure (if it's specific to the right side)
Chronic heart failure
While dogs of any age can experience CHF, it's predominantly observed in middle-aged to senior dogs. Furthermore, specific breeds, namely Doberman Pinschers, Great Danes, Boxers, and small breeds like the Cavalier King Charles Spaniels, have a genetic predisposition to heart diseases, escalating their risk of CHF.
Risk Factors for CHF
Awareness of the risk factors associated with CHF can aid in early detection and possible prevention. Age is an undeniable factor, with older dogs being more susceptible. Moreover, certain breeds inherently face a higher risk due to genetic predispositions. The greatest risk factor though, is certainly diet and activity levels.  A dog eating a modern diet filled with kibble and processed food, while also lacking exercise, is certainly at a higher risk than a dog eating a proper biological diet and getting their daily dose of activity. Being informed and proactive can help in timely interventions, potentially prolonging a dog's life.
Early Signs of Congestive Heart Failure
Detecting CHF at an early stage is pivotal for its effective management. Indications of CHF in dogs encompass:
Persistent coughing or gagging
Challenging or rapid breathing
Diminished enthusiasm to exercise or play
Appetite loss or weight decline
Noticeable fatigue or weakness
Abdominal swelling
If your dog exhibits any of these signs, it's imperative to seek a veterinarian's expertise without delay. Accurate diagnosis often involves a combination of physical evaluations, blood tests, X-rays, echocardiograms, and electrocardiograms to gauge the heart's performance.
Preventing Congestive Heart Failure
Although some risk factors, particularly age and breed, are beyond our control, several preventive strategies can minimize the likelihood of a dog developing CHF.
Diet: Offering a balanced, Whole-Prey diet can supply an optimal blend of nutrients, reflecting the nutritional matrix present in a prey animal's physique. This diet not only supports overall well-being but also fortifies heart health. Regular consultations with a veterinarian can refine your dog's diet to cater to its unique requirements.
Exercise: Dogs, by nature, are dynamic creatures. Routine physical activity upholds a healthy weight and enhances cardiovascular robustness. A mere 30-minute walk daily often falls short of fulfilling their exercise needs. Dogs thrive when they can explore, sprint, and stretch their athletic capabilities in environments like parks.
Lifestyle: Establishing a serene, stress-minimized setting and ensuring dogs have cozy resting places can elevate their overall health. Adequate sleep, akin to humans, is vital for dogs. Hence, it's crucial to guarantee they have the right conditions for restful slumbers.
Training and Bonding: Training sessions offer both mental stimulation and physical exertion. Fostering a deep bond and engaging positively with dogs can curtail their stress, indirectly bolstering heart health.
Regular veterinary assessments, especially for those breeds predisposed to CHF, are indispensable to monitor heart health and detect early signs.
The Whole Prey Diet - Natural Cardiovascular Strength
The Whole Prey diet, a nutritional approach rooted in evolutionary biology, offers dogs a meal plan mirroring what their wild ancestors consumed. Rich in nutrients, this diet is integral for sustaining a dog's health, including its cardiovascular system.
Key components of the Whole Prey diet include:
Organ Meats: Vital organs such as the heart, liver, and kidneys are nutrient-dense, brimming with essential vitamins and minerals.
Lean Proteins: Choices like lean meats, poultry, and fish deliver high-quality proteins and other vital nutrients.
Fatty Acids: Ingredients like green-lipped mussels are Omega-3 rich, promoting skin and coat health.
Other Components: Additives like bone broth and chicken cartilage support joint health, ensuring mobility and comfort.
Embracing the Whole Prey diet not only nourishes a dog's body but also fortifies its heart, reducing the odds of cardiovascular diseases and conditions like CHF.
If you are having trouble getting raw organs and meat into your dogs diet, start with freeze dried liver, heart, kidney, or lung. There are countless products available to support your dogs nutritional needs. The Whole Beast is our freeze dried, raw approved, whole prey treat which provides your dog beef, heart, liver, kidney, bone, and blood.  These are all the vital organs a wolf would naturally choose first in the wild. By including these ingredients in your dog's diet, you can truly nourish them back to strength, health, and happiness.
Treatment Options
While CHF is a progressive condition with no definitive cure, it can often be managed effectively with the right intervention plan. The treatment approach may include:
Low Sodium Diet filled with fresh raw (or freeze dried) organs.
Medications to enhance heart function, regulate blood pressure, and reduce fluid accumulation.
Dietary adjustments that focus on low-sodium options, promoting cardiovascular health and managing weight.
Moderate exercise regimens, tailored to the dog's condition, fostering heart health without overexertion.
It's pivotal to follow the veterinarian's guidance and monitor any changes in the dog's behavior or health.
FAQs
Q1: Can Congestive Heart Failure be cured in dogs?
While there's no absolute cure for CHF, the associated symptoms can often be effectively managed, granting dogs with the condition an enhanced quality of life.
Q2: How can I prevent my dog from developing Congestive Heart Failure?
Prevention tactics comprise offering a balanced, Whole-Prey diet, ensuring consistent exercise, alleviating stress, routine vet check-ups, and maintaining an ideal weight.
Q3: What are the signs of Congestive Heart Failure in dogs?
Symptoms might embrace persistent coughing, difficulty in breathing, diminished enthusiasm to exercise, appetite or weight loss, fatigue, and swelling in the abdomen. Upon observing any of these signs in your dog, seek veterinary consultation promptly.
In Conclusion
Tending to a dog with CHF demands vigilance, commitment, and a preventive approach. By offering a lifestyle that aligns with a dog's evolutionary needs—like the Whole-Prey diet—and staying attentive to signs, you can aid in ensuring your furry companion's prolonged well-being. Regular vet check-ups remain instrumental for early detection and adept management of this and other associated health conditions. Your dog's heart health is an invaluable component of its overall well-being; ensuring it remains a priority is paramount.